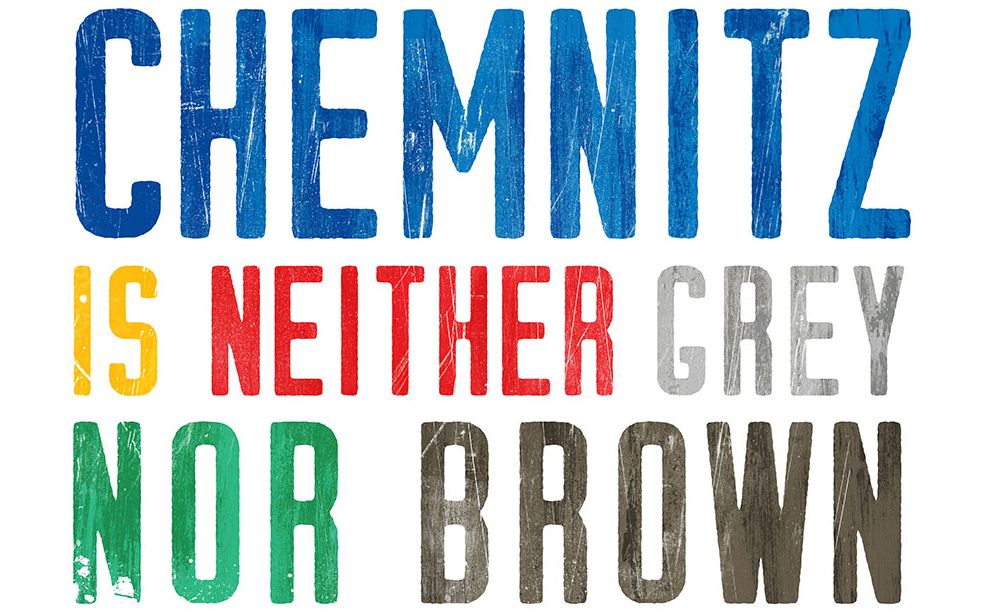 A campaign by the committed citizens, business people and scientists of Chemnitz
#wedergraunochbraun (NeitherGreyNorBrown) #wirsindmehr (WeAreMore)
Data Protection Declaration
The responsible body within the meaning of data protection law, and in particular the EU General Data Protection Regulation (GDPR), is:
Industrieverein Sachsen 1828 e.V.
Katrin Hoffmann
Zwickauer Straße 355a
09117 Chemnitz
Deutschland
Your rights as a data subject
You may exercise the following rights at any time using the contact details given for our data protection officer:
Right to information about your stored data and how it is processed,
Right to correction of incorrect personal data,
Right to deletion of your stored data,
Right to restrict data processing, if we are not yet permitted to delete your data due to statutory obligations,
Right to object to the processing of your data by us and
Right to data portability, to the extent that you have consented to data processing, or have signed a contract with us.
If you have given us your consent, you can revoke it at any time with effect for the future.
It is open to you to make a complaint to the competent supervisory authority at any time.
Your competent supervisory authority will depend on the federal state where you are resident or work, or where the alleged breach occurred. A list of supervisory authorities (for the private sector) and their addresses can be found at: https://www.bfdi.bund.de/DE/Infothek/-Anschriften_Links/anschriften_links-node.html
Purposes of data processing by the competent body or third parties
We process your personal data solely for the purposes stated in this Data Protection Declaration. Your personal data will not be forwarded to third parties for any purposes other than those stated. We will only forward your personal data to third parties if:
you have given us your express consent to do so,
processing is required in order to execute a contract with you,
processing is required in order to fulfil a legal obligation,
processing is required in order to protect legitimate interests, and
there is no reason to believe that you have an overriding legitimate interest in not disclosing your data.
Deleting or blocking data
We comply with the principles of data avoidance and data minimisation. Therefore, we only store your personal data for as long as is necessary to achieve the purposes outlined here or for the various storage periods provided for in legislation. Once the purposes in question have ceased to apply or the periods in question have expired, the relevant data will be routinely blocked or deleted in line with the legal requirements.
SSL encryption
In order to keep your data secure during transfer, we use the latest state-of-the-art encryption processes (e.g. SSL) via HTTPS.
Changes to our data protection regulations
We reserve the right to amend this Data Protection Declaration to bring it into line with new legal requirements or to ensure that it reflects changes to our services e.g. when introducing new services. Your next visit will then be subject to the new data protection declaration.
Questions for the data protection officer
If you have any questions about data protection, please do email us: katrin.hoffmann@industrieverein.org.
This data protection declaration has been generated using the activeMind AG Data Protection Generator